Party on the River (all-in)
Trip duration: 4 hours
Board from: in consultation
From €66,00 per person (minimum 50 persons)
A sailing party evening on board one of our passenger ships is a unique event. The guests are received by the captain and his crew. After serving a welcome drink, the bunches are released and the guests can view Maastricht from a different side. Drinks are served as desired during this 4-hour cruise (excluding foreign spirits) and everything is prepared in the galley for serving an extensive dinner or buffet. We have put together a number of All-in packages for these evenings. Of course we are happy to put together a tailor-made program based on your wishes. Minimum group size for these packages is 50 people.
Drinks & Bites Cruise
Party evening with drink arrangement and small snacks
Beverage arrangement
Soft drinks, waters, fruit juices, draft beer, red, white and rosé house wines, coffee and tea
Small snacks
Olives, nuts, bread and tapenade on the table
Various fried fish, meat and vegetarian snacks served during the evening.
At the end of the evening, fries with truffle mayo are served.
€ 69,00 All-in
De Cruise van Bonhomme
A tribute to the well-known Maastricht shipping company that provided boat trips to Liège in the 19th and 20th centuries
Upon departure, etagères are on the table with:
Focaccio and ciabatta bread with aioli and tomato tapenade
Green and black olives
Croustades with parma ham
Mozzarella balls and cherry tomato
Garlic scampi
Warm buffet
Risotto funghi with tender chicken and mushrooms
Catfish fillet on a bed of pasta and lobster sauce
Seasonal vegetables
Green and raw vegetable salads
€ 72,00 All-in
De Cruise van Thomas Regout
Starter served at the table:
Beef tenderloin carpaccio with arugula, tomatoes, Parmesan, pine nuts and truffle mayonnaise
Main course buffet
Pork tenderloin medallions in pepper cream sauce
Potato slices prepared with cream and topped with old cheese
Victoria perch on a bed of seasonal vegetables
Vegetable paste
Caesar salad with smoked chicken and parmesan
Salad niçoise with tuna, green olives, red onion and haricot verts
Bread with herb butter
Petit Dessert served (can also be eaten standing)
Panna cotta with forest fruit coulis
€ 75,00 All-in
Tapas Cruise
Various cold and warm dishes are served at the table on tapas boards
Cold tapas
Serrano Ham - Fuet - Manchego - Olives
Italian bread with herb butter, tapenades and aioli
Tortillas
Mozzarella balls with cherry tomatoes
Bruschetta
Scampis in garlic
Warm tapas
Squid rings - Deep fried sardines - Patatas Bravas - Albondigas - Pork tenderloin skewer - Chicken wings - Mushrooms in garlic
Sweet
Mini pastel de nata
€ 77,00 All-in
Cruise Maritiem
Cold dishes
Serrano ham with crostini, tomato salsa and aioli
Sliced ​​roast beef with Parmesan cheese curls
Smoked brown trout with lime mayonnaise
Marinated salmon with dill and capers
Quinoa Salad
Seasonal salads and sauces
Rustic breads
Mini bun assortment
***
Warm meals
Roast beef ribeye in its entirety with a sauce of fresh garden herbs
Guinea fowl fillet with mustard sauce
Baked potato wedges
Pasta marinara
Vegetable of the season
***
Dessert
Panna cotta, chocolate mousse with white chocolate chips and crème brulée
€ 85,00 All-in
Cruise "La Dolce Vita"
Wonderful cruising in Italian atmospheres. Upon arrival on board we serve a glass of Prosecco
Cold dishes
Vitello tonnato (veal fillet with a creamy tuna cream and capers)
Parma ham with melon
Bruschetta tomato/basil
Roman salad with spinato Romana, pear and walnut oil
Pasta salad
Salad Caprese Pomodoro tomatoes with mozzarella
Frutti di mare with lemon dressing
Vegetable antipasto
Focaccia, ciabattas
Herb butter
Warm meals
Minestrone soup
Escaloppe de vitello; veal entrecôte with masala sauce
Baked rosemary potatoes
Lasagne bolognese
Risotto spinaci with scampis
Grilled vegetable mix
Dessert
Consisting of Tiramisu and a glass of Limoncello
€ 89,00 All-in
Bits & Bites Walking Dinner
The crew will serve 3 starters, 3 main courses and a dessert during the evening. Guests can also eat the dishes standing. Below is a suggestion, which can always be adapted to your wishes.
You can also expand if desired.
Appetizer
Zucchini soup with salmon chips
***
Tenderloin carpaccio with arugula, tomatoes, Parmesan, pine nuts
and truffle mayonnaise
***
Caprese salad with mozzarella, tomato and basil
Main dishes
Scampi skewer on a bed of spinach risotto and fried mushrooms
***
Grilled entrecote strips with parmesan chips on a bed of arugula
***
Fries with truffle mayonnaise
Dessert
N.Y. Cheesecake with fruit coulis and fresh whipped cream
€95,00 All-in
Le Marché Nautique
Dining buffet style. Guests can create their own dinner from the buffets
Amuse of the house
bruschetta
***
Appetizer buffet
Seasonal soup
Vitello tonnato
Salad with beef carpaccio
Grissini Stalks with Serrano ham
Poached salmon with capers and cocktail sauce
Caprese salad with tomato, mozzarella and basil
Various breads and rolls
Main course buffet
Baked veal loin with a truffle sauce
Roseval potatoes with sea salt and thyme
Baked redfish on the skin on a bed of pasta with saffron sauce
Stuffed torteloni with garden herb sauce
Seasonal vegetables
Dessert buffet
Cheese platter - Mini patisserie - Panna cotta -
Mousse au chocolat - Sorbet ice cream
€ 95,00 All-in
Dessertbuffet
A dessert as a festive conclusion to your buffet
Chocolate mouse
Ice cream with hot chocolate sauce
Cream puffs with vanilla sauce
Pannacotta
Selected cheese with syrup and rye bread
€ 10,00
Extras with your trip?
Extras can be added in the next step of the reservation proces.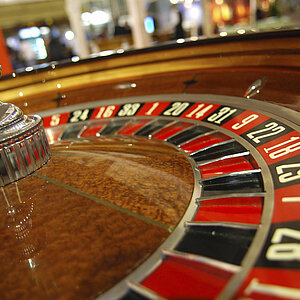 Entertainment en Thema Cruises
Appropriate entertainment plays a very important role during your charter boat trip. We offer you various options.
| | |
| --- | --- |
| DJ | from € 650,- |
| Live Solo / Duo / Orchestra | from € 850,- |
| Photobooth | from € 400,- |
| Salsa workshop | from € 425,- |
| Caricaturist | from € 700,- |
| Quiznight | from € 450,- |
| Roulette & Blackjack | from € 750,- |